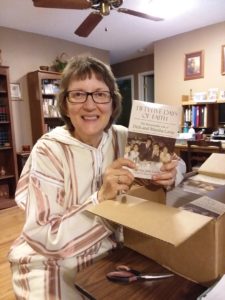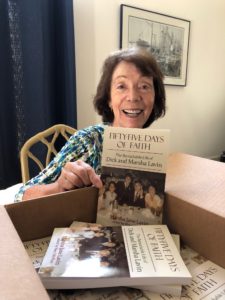 THE BOOK IS FINISHED! The e-book and print book are on Amazon!
Fifty-Five Days of Faith tells about the multiracial Lavin family joining the Church of Jesus Christ of Latter-day Saints less than two months before the 1978 revelation on priesthood was received. Read more about this new book here, including reviews from Cathy Stokes, Margaret Blair Young, Romane Armand, Paul Furse, Jacqueline Nagy and Marilyn Nelson.
A portion of the proceeds from sales of this book supports Operation Underground Railroad, which rescues children in 17 countries from sex trafficking.
Photos: Marsha (left) in North Carolina opening her box of books. Marci (right) in Texas opening her box of books.