"Teaching the Whole Person – Breakfast, Religion, Trauma and All" in TutoringMadePersonal.com, October 2019.

"His and Hers Duplex: The Side-by-Side Stepfamily," page 8 of StepMomMagazine, October 2019 issue.

Chocolate Chips and Charity: Visiting Teaching in the Real World, page 7 and 38 (Cedar Fort, 2012).
Raspberries and Relevance: Enrichment in the Real World, pages 16, 46, and 107 (Cedar Fort, 2013).
Apple Pies and Promises: Motherhood in the Real World: "Just Your Typical Mormon Family" and "Birth of a Grandmother" (pages 64 and 84, Cedar Fort, 2014).
Muffins and Miracles: Church Service in the Real World, with two stories that are attributed to pseudonyms (Cedar Fort, 2013).
Candy Canes and Christmastime: Enhancing the Holidays in the Real World, "Where Does the Angel Go?" and "The 12 Days After Christmas: How to Survive Christmas Vacation Especially If There Is No Snow" (Cedar Fort, 2014).
"Questions & Answers" about community service, Ensign, June 2007, page 74.
"To Wives of Pornography Addicts," Exponent II, Winter 2008, page 14.
"Alone in the Rainforest," International Educator, March/April 2009 issue, page 64.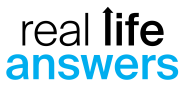 Marci is a contributor to RealLifeAnswers.org  Check out these favorites:
"Why Should I Wait until Marriage for Sex?" about Marci serving on a Brandeis University panel titled "Real Life Vagina Monologues."
"How Can I Decide without Knowing the Outcome?" about Marci accidentally winning a full scholarship to a private high school, then trying to decide whether to accept it.
Read about Marci's experiences in the Marshall Islands as a WorldTeach volunteer in 2009-10: