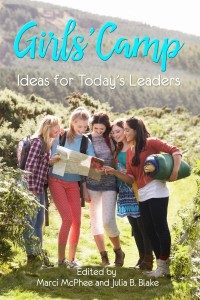 Now available! "Girls' Camp: Ideas for Today's Leaders" edited by Marci McPhee and Julia B. Blake, now available on Amazon.com, DeseretBook.com and wherever LDS books are sold.
What's it about? Read the teaser here!
What are people saying about this new book? Read reviews here!
Who are the contributing authors? Here's the lineup!
A portion of the proceeds will support immigrant mothers and their children at Waltham Family School in Massachusetts.